Services Provided
Providing services to individuals ages 18 and older :

Individual Counseling


Depression
Anxiety
Caregivers Stress
Self-Esteem
Sexual Abuse and other traumas
PTSD
Grief & Loss
Work and Career Issues
Stress Management
Addiction & Recovery
Anger Management
Conflict Resolution
Life Transitions
Spiritual Concerns
Relationship & Marital Counseling
Increasing Intimacy
Improving Communication Skills
Conflict Resolution
Addictions
Enrichment
Getting Past Infidelity


Church Empowerment Program
A partnership with Agape Empowerment Counseling Services can assist your church members with working through and heal from emotional and mental pain with a licensed and trained professional therapist at a reduced fee.
The advantages of a Church Empowerment Program (CEP) are:
Empowering individuals to take care of their mental health by seeking outside counsel while the church continues to be a source of care and support.

We accept the liability and responsibility for counseling services .
The ministerial staff can continue to provide appropriate care for those members while having an alternative referral system for cases that may be beyond their scope of expertise.
The church can effectively manage the care of the client by allowing an appropriate number of sessions authorized.
The church will avoid having a dual relationship with members .
Please
contact me
for further information.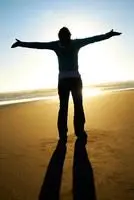 Community Outreach!
I provide free/low cost services to chruches and organizaions in the community.
Raising Awareness of Mental Illness
Reducing Mental Health Stigma
Promoting Self Care and Wellness
Family Caregiver Cirlce of Support Groups (Free)
Please contact me at least 2 weeks in advance to best coordinate your needs.
Note: AECS is
NOT
an emergency-receiving facility and does not provide on-call services. Please dial 911 or go to your nearest Emergency Room